The fact that the bananas are blue strikes me as rather funny, as they are supposed to be "sad".
We have a new picture for Sad Banana tshirts:
Current Mood:

amused
The Canadian portion of the DKM/CSA tour is finished, and they are now starting to make their way back through the States. It appears that CSA will be making a special stop at the Sonora Celtic Faire this year. They aren't going to be one of the acts, but they have made it known that they will be there. And supposedly, they will be giving a prize to the first 10 people who are able to find them. So, if you're going to be there this year, good luck to you. Hope that you can find them in time!!
Current Mood:

good


Hope you all are having a good year, so far.
Wow, last month was busier than I thought that it would be. Christmas and New Years are finally over, and "Yellow Rain" has been out for a little over a month. For those of you who haven't gotten it yet, not only was there a track where Jay Atwood played along with the boys, he even has an easter egg on the DVD. I haven't had a chance to upload it to YouTube yet, but I will when I get a chance.
Current Mood:

busy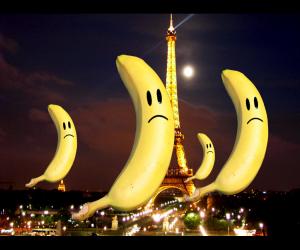 I wonder what they'll do next, as far as promotion ...
Whatever it is, I'm sure it will be amusing.
Recently, to promote the new album, it appears that PoFil & The Sad Bananas released giant, banana shaped balloons onto the city of Paris:
Current Mood:

amused


Personally, I think that I'm going to be pre-ordering through their website, so that I can get my copy signed. Having a signed copy is just a little more cool in my book.

Also, don't forget that Jay Atwood took part in one of the tracks. It will be interesting to see which one it was, and how the song turned out. Hopefully, this is a sign that there is going to be some peace between Jay, PiFil and PoFil (but it looks good to me).
The official release date for "Yellow Rain" is December 1st. You'll be able to get a copy with just the CD, or a copy that also has a DVD (with behind the scenes stuff, as well as some concert footage). But if you pre-order through their website, the guys will sign your copy (and it should be around the same price as if you ordered it through CD Baby (I still don't think that Amazon is going to be carrying their stuff quite yet)).
Current Mood:

good


1. Your Past, My Accident
2. Elegant Eclipse
3. Living in the Shadow
4. Lethean
5. Oggannition Puppy
6. Windlestraw Tim
7. Real Time Fantasy World
8. Arsenic Umbrella
9. Impassionate Fool
10. Nifty Whitterman and Her Boys

I've also been told that Jay Atwood will be making a special appearance on the CD, so we should keep an eye out for that. I'm not sure yet, which one it will be, but as soon as I do, I'll pass the info along.
I've just gotten a full track listing from PiFil, for "Yellow Rain":
Current Mood:

bouncy
The DKM/CSA tour has just finished up in Europe, and is making its way back states-side. It appears that they will be making some stops on the east coast, before heading up to Canada. But it won't be long before they make their way back down to the States, and start moving toward the west coast. Make sure to keep up on when they will be making it to a city near you. They are definitely a live show to check out.
Current Mood:

good


He has confirmed that "Yellow Rain" will contain 10 all new songs, and that PoFil & the Sad Bananas have been working hard to make the album the best that they can. The titles of some of the songs that they've been working on include: "Impassionate Fool," "Your Past, My Accident," "Arsenic Umbrella," and "Nifty Whiterman and Her Boys." Whether these will all make it onto the album (or be saved for some future endeavor), he isn't sure, but he assures me that he will look into it, and let me know the titles of the songs that make the cut.
I've been in contact with PiFil, peoples!!
Current Mood:

cheerful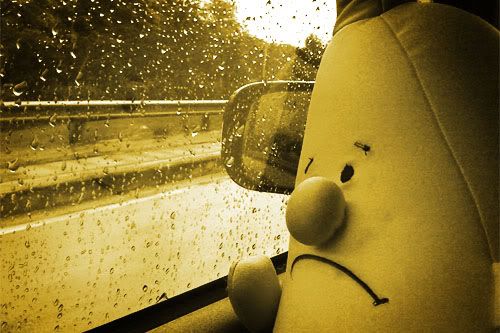 Apparently, it's going to be called "Yellow Rain" ... I'm not quite sure if it's a referance to "Purple Rain," or not eating the yellow snow. I'll leave you guys to ponder which one it might be.
It's supposed to have all new, original songs (which I haven't seen the titles for yet), but it's supposed to be out near the end of the year (maybe to coincide with the FF DVD coming out around Christmas?).
I've found the artwork for Potato Fil and The Sad Banana's next album:
Current Mood:

excited
It looks as though the DVD is going to be a reality. I'm still not sure of the date of when it's supposed to be out, but I have heard tentative dating of it being available by Christmas (since I'm sure that the people putting it together would love to have it available for mass consumption). I'll keep you guys up to date, as more details get ironed out.
Current Mood:

hopeful